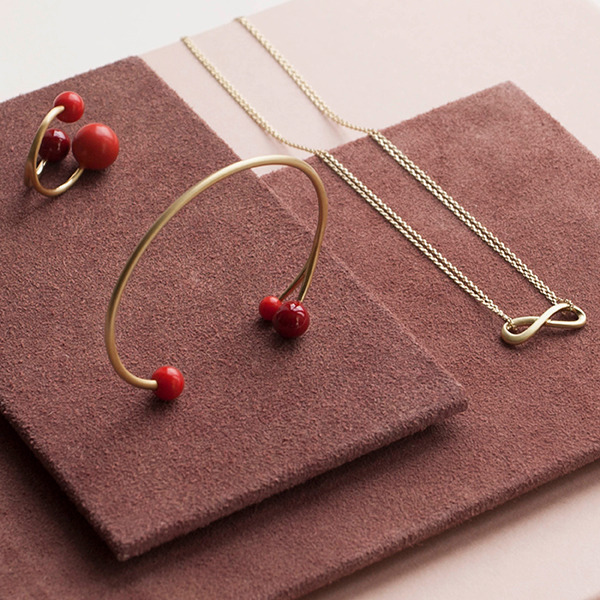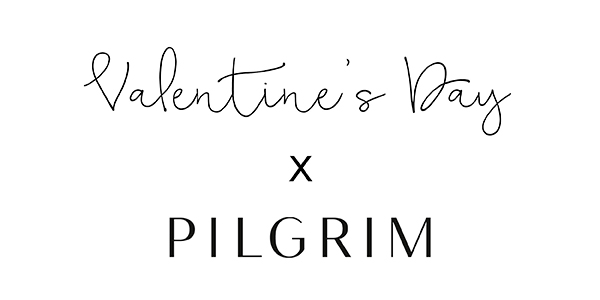 Valentine's Day is fast approaching, and it's time to sit down and start the first (and perhaps most important) preparation for the day of love – finding the perfect Valentine's Day present. Or the perfect wishes. In our Valentine's universe you'll find lots of inspiration for just this, amongst our:
♡ Guides to the perfect Valentine's Day present
♡ Beautiful items for Valentine's Day
♡ Hot trends of the season
Find help in our gift guide
You can start by visiting our wonderful gift guide, which is divided into varying price ranges. As everyone knows, love is priceless – so whether your budget is big or small this year, you'll certainly be able to find a unique and personal Valentine's present for the person you love most. Our gift guides are full of all our favourite pieces from the new Spring collection, so whether you're looking for jewellery in gold or silver, minimalist or exuberant, you'll undoubtedly find something to your taste.
You can also click your way through our carefully selected tips for choosing a Valentine's Day present to find everything you want – or that you think your partner wants. We guarantee that you'll find presents that will guide Cupid's arrow right through the heart of your special someone.
What women want – help our lovely men
Do you know how lost your boyfriend or husband can feel when it comes to presents? Send him to us and we'll help guide him. To the lovely men: Before you begin looking for the perfect Valentine's Day present, it's a good idea to have a look through the jewellery your partner already has. That way you can work out her style and figure out whether she likes gold or silver. You can also get a sense of what kind of jewellery she likes. It may seem a nuisance, but behind every good present is a bit of detective work – and we'll try to help you on your way as best as we can.
Ready, steady, go! It's time to find the ultimate Valentine's Day present ♡
♡ Find everything you want ♡
Jewellery in love symbols
Here you'll find a beautiful collection of jewellery in shades of red, all evocative of love. Red is the colour of romance, and what better occasion than Valentine's Day to receive jewellery in the intense, seductive colour?
Classics that you'll use forever
Here you can explore jewellery that with its timeless, stylish design will be the pieces you wear forever. In other words, jewellery that will stay with you and remind you of your own personal Valentine forever.
Shine like a diamond
Be dazzled by a world of shining jewellery, where you will find a sea of ​​necklaces, bracelets, earrings and rings to add a sparkling touch to your look and put you in competition with the sun on a summer's day.
♡ The perfect, personal Valentine's presents ♡
I <3 you
Build your own personal piece of jewellery by choosing exactly the charms you want your partner to wear, either on a necklace or a bracelet. Here you have the chance to design your own unique piece of jewellery that symbolizes your love for its recipient.
L for love
Here, a spellbinding universe of letter charms give you the ability to hand-pick specific letters to adorn either a necklace or a bracelet. This way you can put one or more special letters – maybe even your own – around the neck or wrist of your special someone, showing the unique bond you have.
The road to love
Here you can be sure to find a piece of jewellery that leads the way straight to the heart of your chosen one. You will find a variety of birthstones in gold or silver which can be put on either a necklace or a bracelet. The only requirement is that you know your love's month of birth – then you're ready to bring her happiness for life with her very own lucky stone.
Stay up to date
Be on top of the most beautiful trends in jewellery. Sign up for our newsletter and get 10% off your next purchase.