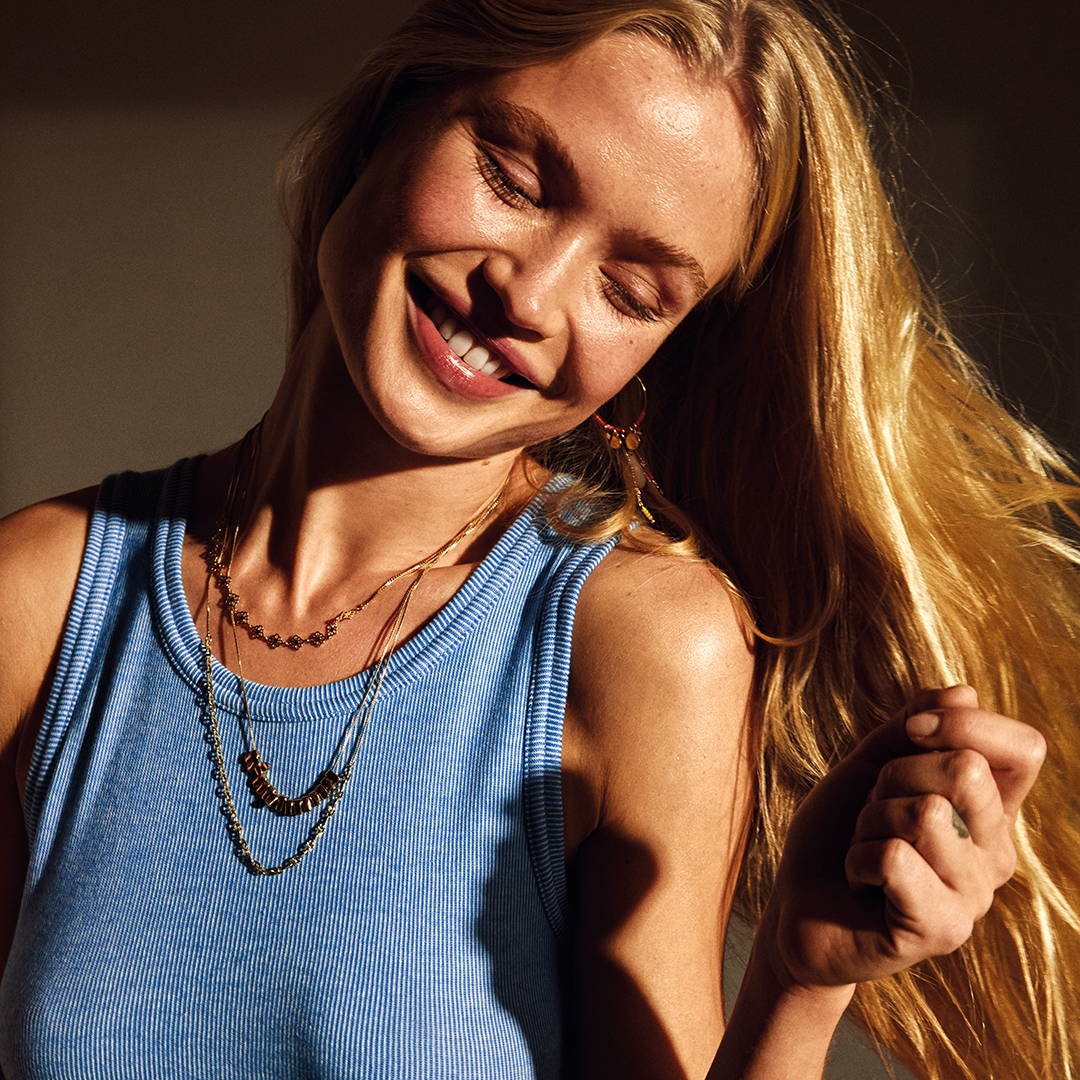 Graduation Groove
The books are being closed for the last time, and the young, expectant faces smile broadly. Graduation time is wonderful – also for those of us celebrating from the sidelines and eagerly tooting our horn at the student trucks. It is time for celebration, tribute and perhaps a thought or two back to the days we got our own student's cap. The best graduation gift is a piece of jewellery as it lasts forever and is filled with great memories. Read on and get ideas to what to buy as a graduation gift – and get a guide on how to buy a personalized gift within your budget.
Graduation gift ideas 2020
As is the case for weddings, baptisms, confirmation and big birthdays, jewellery is the perfect graduation gift. A piece of jewellery always brings joy for a woman – and it says more than a thousand words. At pilgrim.dk we have all kinds of jewellery for all kinds of women. We have jewellery for the colourful, experimental type. We have simpler jewellery for the classic women. And we have modern jewellery for the woman who follows the newest trends. Necklaces, earrings, bracelets and rings are all great ideas, but remember to choose the kind of jewellery, which you know she likes the best. We have categorised our jewellery into fashion and classic, making it easy for you to find the perfect gift.
Graduation gift in all price ranges
Graduation is the end of an era, and the door to your future dreams is wide open. It may, however, be difficult to find the perfect graduation gift for the woman who has everything. Jewellery is a woman's best friend and always a good idea. Jewellery holds memories and is the perfect accessory to dress up an outfit. Moreover it is important to follow the trend and wear the jewellery, which trends just now.
We have drawn up a gift guide making it easy for you to find the perfect jewellery gift. It is divided into price categories so that you easily can find a piece of jewellery within your budget.
Graduation gift of the year
Big, voluminous jewellery is back in fashion. So if you are looking for a graduation gift for a woman following the trends, it is a good idea to think BIG, when you go shopping. Choose long earrings, creoles, necklaces with pendants or rings with stones and a voluminous design. Classic, simple jewellery is always in fashion, making it a great gift idea as you can be sure that it will still be modern when she wears it 20 years from now and thinks back on a happy time.
Personalized graduation gift
If you are gift shopping for a student, no matter if it is your girlfriend, your child, your grandchild, your sister or your sweetheart, a piece of jewellery is the perfect graduation gift. It is personal and will for always remind her of the wonderful time wearing her student's cap, listening to groovy music and awaiting the future ahead of her. It will also remind her of you. At Pilgrim we have a wide range of personalized graduation gifts. What about a piece of jewellery with a charm or a symbol meaning a lot to her? Or what about a piece of jewellery symptomatic of something just between the two of you? Or perhaps anecklace with her sign of the zodiac is more her thing?
Graduation jewellery
If you yourself graduate this summer, you need beautiful jewellery as the finishing touch of your graduation outfit. If you go for large earrings, make sure that the necklace isn't too flashy in its' design. The pair shouldn't fight for attention. You can, however, easily wear a big ring combined with large creoles or pendant earrings. Or maybe you should go for a pair of simple ear studs, if you wear a dress with a low neckline and chooses a voluminous, colourful necklace. But start out deciding whether you want gold or silver plated jewellery as most women swear by one or the other.
And then, all there is left for us to say at Pilgrim, is a big congratulations.
 
---

Do you want to be the first to know, when new collections arrive? Then sign up for our newsletter now and receive inspiration, jewellery guides, news, sales offers and 10% off your next purchase.
---