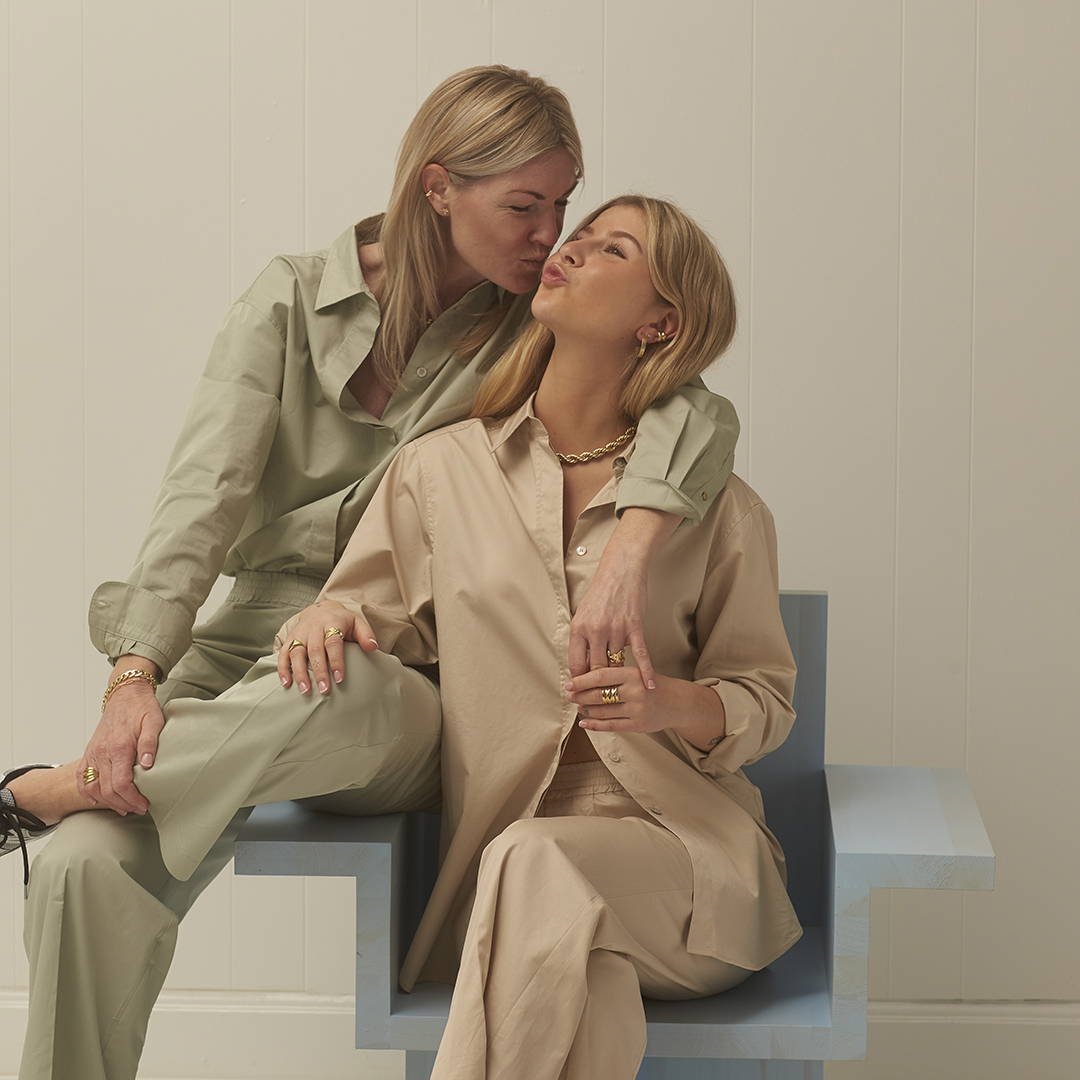 THE SUPERPOWERS OF MOMMIES
Mom – you're amazing!
Moms are strong, wise, loving, selfless and have magical superpowers.
Moms give the best hugs, moms always know what to do, moms work wonders. Everyday.
Be inspired and find the perfect gift to celebrate your mom's superpowers on Mother's Day!
We have teamed up with Chloé Monchamp and her loving mother Lotte to celebrate the superpowers of mommies.
"Strong, fun and loving – these are just some of the many superpowers my mom have!", says Chloé
"Even though I tell her often, she is my biggest inspiration and every day I aspire to be a strong, fun and loving woman just like her. She is definitely the one I miss the most while living in Paris, but luckily we can spend many hours on FaceTime when I'm not home".
Ideas for Mother's Day 2021
In addition to the love put in a beautiful Mother's Day gift, a piece of jewellery needs to be personal and reflect the woman carrying it. At Pilgrim we have an extensive selection of unique, personal jewellery, among others jewellery with signs of the zodiac and jewellery with letters. Choose the initial letter in your mother or wife's name, or go for a necklace with multiple letter pendants for the initial letter in each of your names. Several of the letter pendants are different in their design and look, and it contributes to a beautiful expression to mix and match different designs in one necklace. If you don't want to go for letters or signs of the zodiac, how about a necklace with a beautiful pearl, because – as Jacqueline Kennedy put it – pearls are always appropriate.
Mother's Day – necklace
Pilgrim has a great variety of beautiful necklaces and not least different charms symbolizing love, friendship, bravery, family, peace etc. Lucky Charms is an ancient phenomenon, linking people to symbols through thousands of years and giving them strength. Moreover, the charms are incredibly trendy. Maybe you have some symbols in your family making you – or you mother – unique. Does a butterfly mean something special to her? A leaf? A tree? A bird? Or is it the heart in a necklace she's destined to receive – a charm symbolizing your love for her? Get your mother stunning Mother's Day jewellery at Pilgrim.
Mother's Day bracelet
A bracelet is feminine and beautiful on a woman's wrist, and then it's right in the line of sight, so that your mother will think of you every time she uses her hands. Pilgrim's bracelets are, just as our necklaces, always handmade, designed in Denmark and gold, silver and rose gold plated – and of course always free from nickel.
The story of Mother's Day
Mother's Day has been a well-known custom in Denmark and abroad for almost 150 years. The first one getting the idea to make a special day for mothers was the American author and suffragette Julia Ward Howe from Boston. Her idea, however, was not only that the mother should be pampered with Mother's Day gifts; She wished for at day in peace – a Mother's Peace Day as she proclaimed in 1870. Later, Anna Maria Reeves Jarvis took the lead and wished to unite mothers in the battle for better sanitary conditions. It was not after her death, however, her daughter Anna Jarvis succeeded in making Mother's Day recognised as a special occasion in honour of her mother and other mothers out there. In 1907 a small memorial service was held for Anna Maria, and the year after, the first official Mother's Day service took place and as soon as 1909 Mother's Day was demonstrated in 45 states in the USA, in addition to Canada, Mexico, Puerto Rico and Hawaii. In 1914 the Congress adopted as a national holiday.