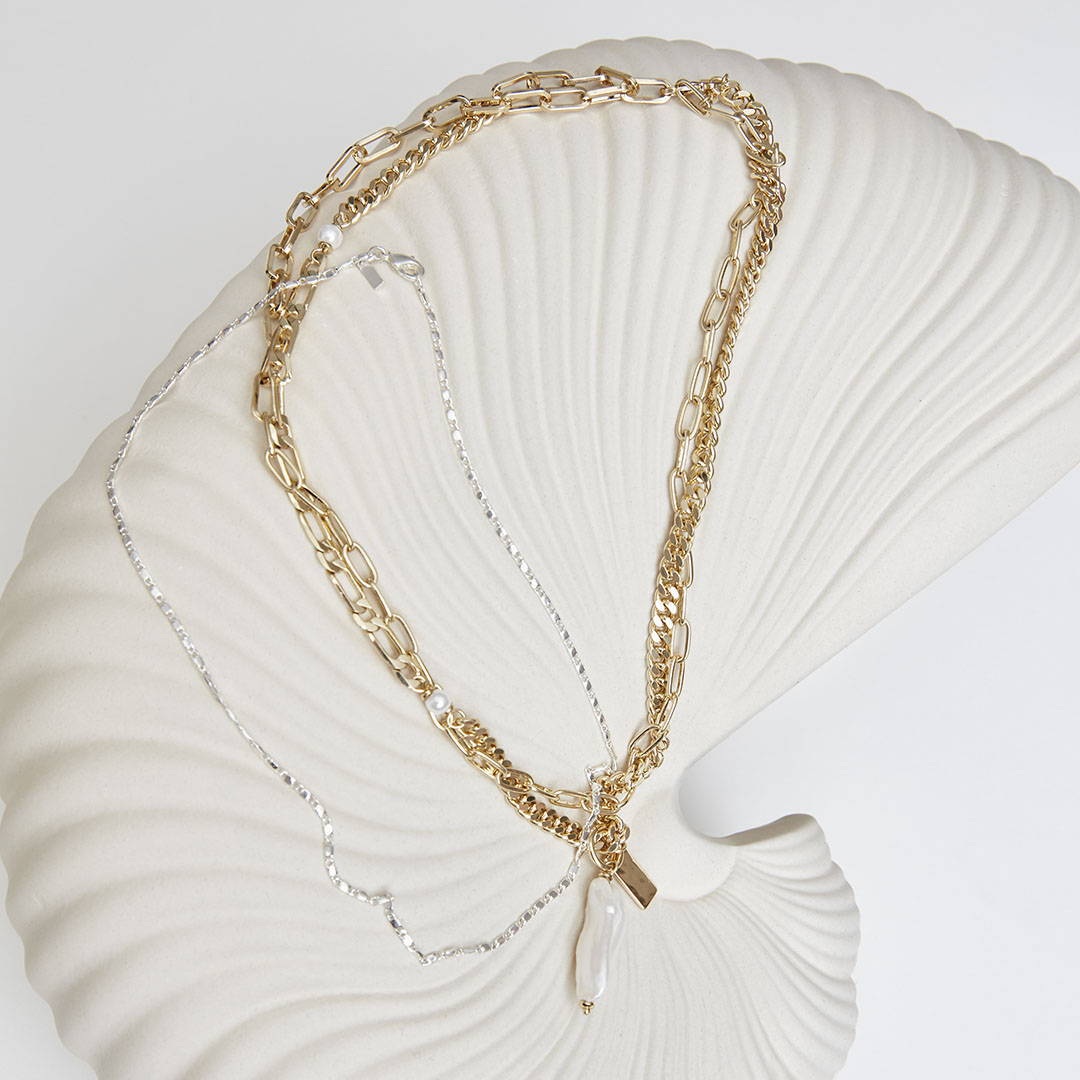 Confirmation
Jewellery is the perfect gift idea for a confirmation or communion.
The confirmation and first communion are days that are full of joy. They each mark an important transition in life, and jewellery received for that reason is of great sentimental value. By giving a piece of jewellery instead of a money gift for confirmation or communion, you guarantee the gift is kept and remembered long after the day itself. To help you choose, we have collected a selection of jewellery pieces that work perfectly as confirmation or communion gifts for girls, or just as gifts for those you care about. Whether you are looking for classic jewellery or a statement piece to create a stir, we have a large selection in many styles, designs, metals and price ranges to choose from.

Personal gifts
Give personalised communion or confirmation jewellery. A confirmation or communion wish is granted when you choose a personalised communion or confirmation gift that is selected specially for the girl you want to celebrate. We are all different, and we can honor individuality through a personalised communion gift.With jewellery, the girl receives a valuable communion or confirmation present with a personal touch. This symbol of the big day means the happy memory can be appreciated over and over again.

Trends
Of course communion and confirmation jewellery for 2021 should reflect the latest trends, but finding the perfect stylish piece can be tricky.
We have gathered some confirmation and communion gift ideas with the latest in jewellery styles, so you can be sure that everyone will want to be as on-trend as you. It's a great honor to receive an invitation for a catholic confirmation or communion! But it can be very hard to come up with confirmation or communion gift ideas. Our tip for you as a guest is to choose communion and confirmation jewellery to give, because jewellery never goes out of fashion!
Whether you are looking for a friend's communion or your adult goddaughters confirmation gift, the latest communion and confirmation jewellery trends are a sure winner. We've made it easy to decide by collecting all the latest styles to give you a simple overview of what's popular right now and help you find the perfect choice for a confirmation or communion. We guarantee that whichever piece of jewellery you choose for the communion or confirmation; you will be up-to-date with the must-have trends if you stick to our list.

How to style your outfit with jewellery
Show your individuality with personalised confirmation jewellery or personalised communion jewellery. Choose communion or confirmation jewellery that complements your outfit. If your dress has an open neck, a necklace with a flashy pendant can make a big difference, but if your dress has a high neckline or closed neck, a pair of statement earrings or some bracelets may be a better choice.
Get inspiration for your catholic confirmation or communion by starting with where the jewels work best for you in relation to the rest of your outfit. Then choose whether it should be a piece in warm and golden tones, or a cooler shade with silver, bluish tones.
By choosing communion or confirmation jewellery that matches your outfit, you can maximize your inner shine for that special day.


Do you want to be the first one to know when the whole collection is available? Then sign up for our newsletter now and receive inspiration, news, sales offers and 10% off your next purchase.